Please join the International Humanistic Management Association for our next Lunch and Learn with Dan Tyre from HubSpot.
Date: Friday, January 24th
Time: 12:00-1:00 (EDT)
Location: Web conferencing details will be sent when your RSVP is received
The Lunch and Learning series is for people who put humanistic management ideas into practice.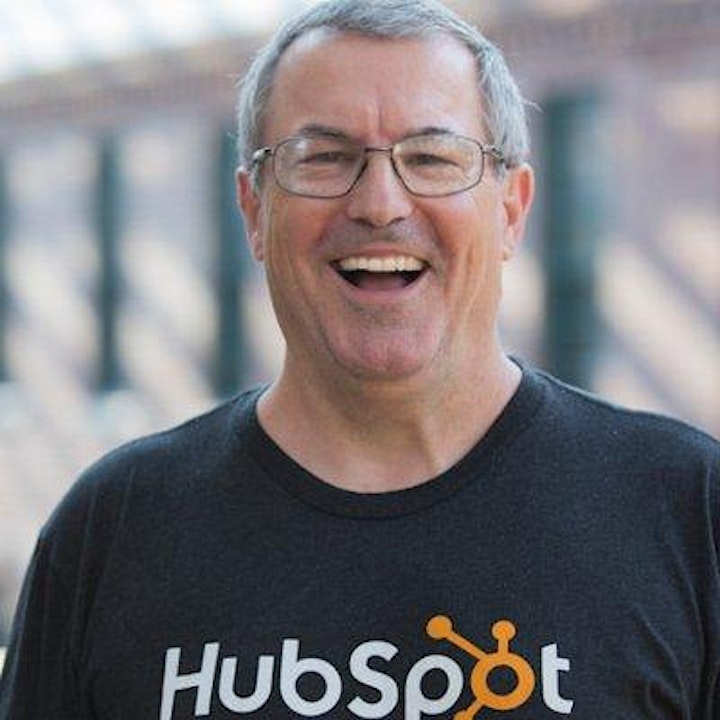 Speaker Bio:
Dan Tyre, Sales Director for HubSpot
Dan Tyre joined HubSpot as a member of the original team in May of 2007, and has led the recruiting, training, and growth of HubSpots sales team with vigor. An authority on inbound marketing and sales, Dan is a regular speaker, writer, and coach to those who yearn for inbound success. His favorite topic is the importance of attitude, and hes been known to bring the house down when speaking on this topic to groups.
At HubSpot, Dan has pioneered the concept of alignment between sales and marketing known as "Smarketing," a core tenet of inbound marketing now followed by thousands of companies around the world. He's been instrumental in the creation and growth of several sales teams that are now thriving hives of activity at HubSpot, including the International, VAR, Emerging Business, and Spider Monkey teams (youll have to ask him what that last one is all about sometime).
Dan continues to inspire and teach HubSpotters as a sales trainer, as creator of the HubSpot Leadership program, as a blogger on the HubSpot blog, and as the dispenser of high fives and fist bumps whenever the opportunity arises.
The opportunity for high fives and fist bumps arises often, with Dan Tyre. This you should know.
Before HubSpot, Dan worked at four other startups of note: Businessland, as Area Director; ALI Technologies, as Founder & CEO; CelebraTech, as Co-Founder and VP of Sales; and Groove Networks, as Regional Manager. He was also President of Helm Software in Phoenix, Arizona, for two years, which, while not technically a startup, was still a very nice company indeed.
Dan has a BA from Colgate University. He splits his time between Scottsdale, Arizona, and Cambridge, Massachusetts.
Co-Hosts:
Jennifer Hancock is the author of several award winning books and the founder of Humanist Learning Systems. Jennifer is considered one of the top speakers and writers in the world of Humanism today. Her professional background is varied including stints in both the for profit and non-profit sectors. She has served as Director of Volunteer Services for the Los Angeles SPCA, sold international franchise licenses for a biotech firm, was the Manager of Acquisition Group Information for a ½ billion dollar company and served as the executive director for the Humanists of Florida before founding her own company. She is a board member for the USA Chapter of the International Humanistic Management Association. (https://humanistlearning.com)
Elizabeth Castillo is an associate professor at CISA – Leadership and Interdisciplinary Studies at Arizona State University and affiliated faculty at the Center for Behavior, Institutions and the Environment.Castillo's scholarship is focused on how we can create a sustainable economy that works for everyone. Dr. Castillo addresses this problem by investigating capitalization of organizations, particularly the role that intangible assets (e.g., social, cultural, and political capital) play in producing social, financial, and environmental returns (the triple bottom line). Her interdisciplinary research is inspired by two decades of management experience in the nonprofit sector, including the San Diego Natural History Museum and Balboa Park Cultural Partnership. She is a board member for the USA Chapter of the International Humanistic Management Association. You can find her at: https://cisa.asu.edu/node/5817
Continuing Education:
Humanist Learning Systems is our learning partner for this series. This program has been submitted to HRCI and SHRM for 1 hour continuing education credits and participants will be able to receive certificates of completion at the end of the session. To learn more about Humanist Learning Systems visit: https://humanistlearning.com
https://www.eventbrite.com/e/creating-a-culture-of-diversity-inclusion-and-belonging-tickets-87172436103