Please join the International Humanistic Management Association for a conversation with Peace Nobel Laureate Jerry White (University of Virginia, Fordham University) about how we can use our values to be resilient and help heal the world.
Date: Friday, May 1
Time: 12:00 pm – 1:00pm (EDT)
Location: Web conferencing, details will be sent before the event once your RSVP is received

This Necessary Conversation is sponsored by the Donahue Center for Business Ethics & Social Responsibility in the Manning School of Business at UMass-Lowell.
Topic for this Conversation:  Harnessing Values and Resilience to Heal the World
To steward healing and transformation in our world, individuals, managers, leaders, and organizations must inspire and nurture human-centered connections, communities, and cultures. The heightened awareness of our values to become resilient in times like these is critical to be able to help and heal the world.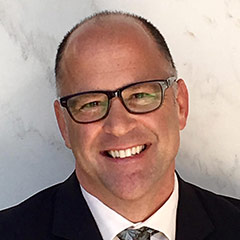 About Jerry White:
Jerry White (born June 7, 1963) is Professor of Practice at the University of Virginia and President of JW Impact Strategies, LLC. He is known for co-leading high-impact campaigns, including the historic International Campaign to Ban Landmines, co-recipient of the 1997 Nobel Peace Prize, working closely with the late Diana, Princess of Wales and Her Majesty Queen Noor of Jordan. White is a Senior Ashoka Fellow, recognized for a lifetime of social entrepreneurship in service to humanity. He is a Gabelli Fellow at the Fordham School of Business in NYC, working to scale social innovation through Jesuit institutions worldwide. He co-founded Survivor Corps, formerly Landmine Survivors Network, created by and for survivors to help victims of war rebuild their lives.[1]
In 1984, White lost his leg — and almost his life — in a landmine accident.[2] According to an interview he gave to the Israeli Channel 10,[3] he came to Israel to learn Hebrew as part of his studies of Judaism (though his roots are Irish Catholic). On one occasion he visited northern Israel with a few other American backpackers to follow the Biblical prophets' footsteps. When they reached the Banias River in the Golan Heights, they decided to go off the beaten track and set up their camp on a nearby hill, where White stepped on a landmine. He said they later learned that the hill was Tel Azaziat, a former battlefield in which many mines had been laid during the 1960s. White said he was hospitalized in the Sheba Medical Center at Tel HaShomer, and despite having the possibility to receive good medical treatment in the United States, he decided to stay at Tel HaShomer until he was fully recovered and rehabilitated, because he was impressed with the center's methods of rehabilitating people with serious limb injuries.
Following this incident, White became a co-founder of Survivor Corps (together with Ken Rutherford). He led efforts to draft and enact human rights and humanitarian laws that promote and protect the rights of 650 million people with disabilities.[4]
White arranged for, and escorted, Diana, Princess of Wales, on her last humanitarian mission, to Bosnia and Herzegovina, and then spearheaded efforts to promote a mine-free Middle East with King Hussein and Queen Noor of Jordan. In 2010, White secured an unprecedented Knesset vote in Israel to clear old minefields, including the Baptism Site of Jesus on the Jordan River.
White has appeared and published extensively in the media; testified before the United States Congress and the United Nations; and received several awards in recognition of his humanitarian and human rights leadership, including: the Rumi Award for Interreligious Diplomacy in 2015; the Superior Honor Award from the U.S. State Department in 2014; the Roots of Peace Global Humanitarian Award in 2010; the first International UNA Humanitarian Prize from Sir Paul McCartney and Heather Mills in 2003; the 2001 Paul G. Hearne/American Association of People with Disabilities Leadership Award; the 2000 Mohammed Amin Humanitarian Award; Brown University's 2000 William Rogers Alumni Award; the Center for International Rehabilitation's Leadership Award in 1999. The 1997 Nobel Prize for Peace was awarded to the International Campaign to Ban Landmines and its first coordinator Jody Williams.
---

This event is an Initiative of the United Nations PRME Working Group on Humanistic Management.
https://www.eventbrite.com/e/may-1-2020-12pm-edt-ihma-necessary-conversation-jerry-white-on-values-and-resilience-to-heal-the-tickets-102483551060