Please join the International Humanistic Management Association for a conversation with Vincent Stanley (Patagonia) about the responsibility of business for stewarding regeneration.
Date: Friday, May 10 
Time: 12:00 pm – 1:00pm (EDT)
Location: Web conferencing, details will be sent before the event once your RSVP is received

This Necessary Conversation is sponsored by the Donahue Center for Business Ethics & Social Responsibility in the Manning School of Business at UMass-Lowell.
Topic for this Conversation:  Patagonia's Road to Regeneration
Vincent Stanley will talk about the evolution of the company's culture, its recent stepped-up activism and public engagement, and what it sees as the responsibilities of business to help reverse environmental (and social) desertification. He'll also talk about the company's new role supporting regenerative organic agriculture and how the company came to adopt a simple new mission statement, "We're in business to save our home planet."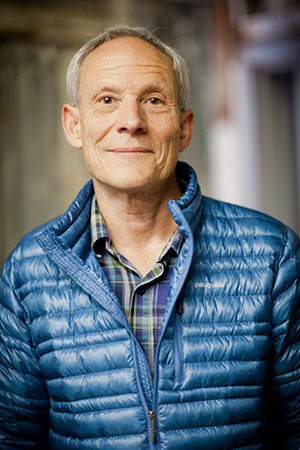 About Vincent Stanley:
Stanley, co-author with Yvon Chouinard of The Responsible Company, has been with Patagonia on and off since its beginning in 1973, for many of those years in key executive roles as head of sales or marketing.
He currently serves as the company's director of philosophy and is a resident fellow at the Yale Center for Business and Environment.
---

This event is an Initiative of the United Nations PRME Working Group on Humanistic Management.
https://www.eventbrite.com/e/necessary-conversation-vincent-stanley-on-patagonias-road-to-regeneration-tickets-60490148663