Please join IHMA for a Necessary Conversation with Paul Shrivastava about transforming management to address challenges of the Anthropocene.
Please join the International Humanistic Management Association (IHMA) for a Necessary Conversation with Paul Shrivastava (Penn State University) to discuss the necessity for transforming management in the Anthropocene.
Date: Monday, June 7
Time: 1:00 pm – 2:00 pm (ET)
Location: Web conferencing, details will be sent before the event once your RSVP is received.
This Necessary Conversation is sponsored by the Donahue Center for Business Ethics & Social Responsibility in the Manning School of Business at University of Massachusetts Lowell.
Topic for this Conversation:  Transforming Management to Address Challenges of the Anthropocene
Details:
The challenges of the Anthropocene require different approaches to managing business. Paul Shrivastava (Penn State) will discuss how managing for wealth creation, economic growth, increased consumption, corporate profits, and jobs generation is incompatible with planetary and human wellbeing. Transformational approaches to management must be innovated and adopted to avoid further detrimental impacts on earth systems, which are already in collapse. We need management for planetary and human wellbeing. Paul will propose what such an economy for the Anthropocene means and invite conversation on moving towards a sustainability transformation.
About Paul Shrivastava:
Dr. Paul Shrivastava, has a unique background that combines significant entrepreneurial and senior management experience with academic scholarship and teaching. Currently he is the Chief Sustainability Officer at The Pennylvania State University, Director of the Sustainability Institute, and Professor of Management and Organizations at the Smeal College of Business. He is Full Member of the Club of Rome. He also leads the UNESCO Chair in Art and Science for Implementing the SDGs, at the ICN Business School, Nancy, France. He is an advisor to the Research Institute for Humanity and Nature, Kyoto, International Social Sciences Council, Paris, Future Earth, The Arts Alliance of Research Universities, and Network for Education and Research on Peace and Sustainability, Hiroshima University.
Prior to this, he served as the founding Executive Director of Future Earth, a global research platform for global environmental change science and transformation to sustainability. Earlier he was the David O'Brien Distinguished Professor of Sustainable Enterprise, and Director of the David O'Brien Centre for Sustainable Enterprise, at the John Molson School of Business, Concordia University, Montreal. He served on the Board of Trustees of DeSales University, Pennsylvania.
Dr. Shrivastava has created several entrepreneurial ventures. He was part of the management team that launched Hindustan Computers Ltd. (one of India's largest computer companies). He founded the non-profit Industrial Crisis Institute, Inc. in New York, and published the Industrial Crisis Quarterly. He founded Organization and Environment, a journal of Sage Publications. He was founding Chair of the Organizations and Natural Environment (ONE) Division of the Academy of Management. He was founder President and CEO of eSocrates, Inc., a knowledge management company, and Founding Executive Director of Future Earth.
Dr. Shrivastava received his Ph. D. from the University of Pittsburgh. He completed B.E. (Mechanical) from the Maulana Azad National Institute of Technology, Bhopal, India, and Post Graduate Diploma in Management from the Indian Institute of Management, Caclutta. He was tenured Associate Professor of Management at NYU Stern School of Business, New York University. He served as the Howard I. Scott Chair in Management at Bucknell University. He has published 19 books and over 130 articles in refereed scholarly, and professional journals and books. He has served on numerous advisory boards and editorial boards of leading management journals. He won a Fulbright Senior Scholar Award, and received distinguished alumni awards from IIM Calcutta and the University of Pittsburgh. His work has been featured in the Los Angeles Times, the Philadelphia Inquirer, the Christian Science Monitor, the Globe and Mail, and The Gazette (Montreal), and on the McNeil-Lehrer News Hour.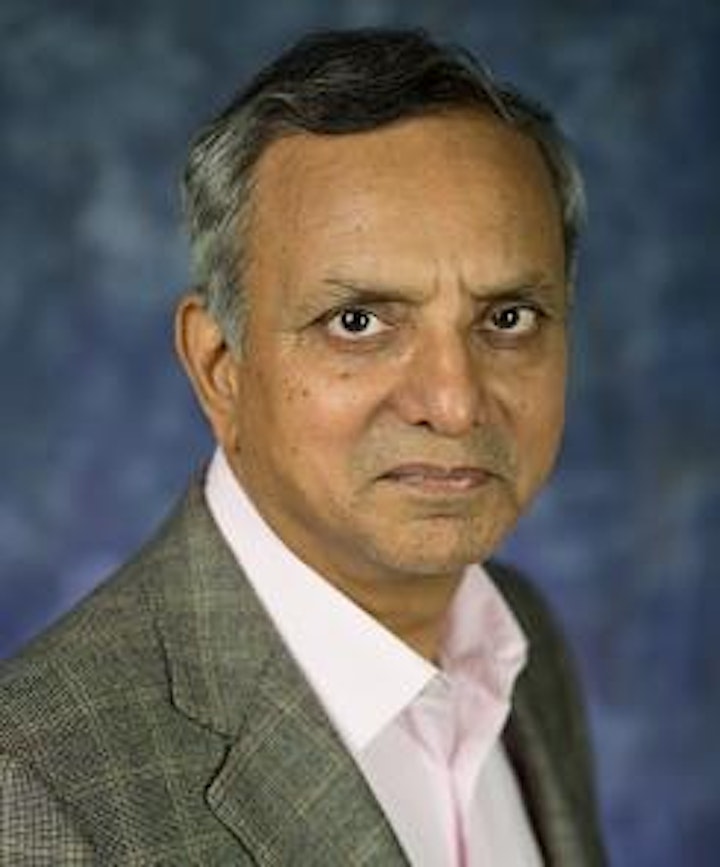 https://www.eventbrite.com/e/necessary-conversation-with-paul-shrivastava-about-transforming-management-tickets-156568878731