Please join the International Humanistic Management Association and Michael Pirson, Fordham University for an Transforming Business Practice conversation with Ed Schein, Founder of Organizational Development  and Peter Schein, Management Consultant to discuss how we can all contribute to humanizing our organizations.
Date: Friday, Nov 8.
Time: 1:00 pm – 2:00pm (EDT)
Location: Web conferencing, details will be sent before the event once your RSVP is received
Transforming Business Practice series as hosted by IHMA as a Executive Development format. It is co-sponsored by Fordham University's Gabelli School of Business.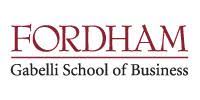 Topic for this Conversation: Humanizing Organizations through Humble Inquiry

Please join Ed and Peter Schein  for a conversation about how to change business towards humane management.
The conversation, facilitated by Michael Pirson (Fordham University, Director of the Center for Humanistic Management), and author of Humanistic Management (Cambridge, 2017), will explore what we can do to move towards a more enlightened and enlivening form of business practice , not only for managers of business organizations but organizers in general.
Ed Schein                            Peter Schein
Ed Schein is Professor Emeritus of the Massachusetts Institute of Technology (MIT) Sloan School of Management.  He was educated at the University of Chicago, Stanford University, and Harvard University, where he received his Ph.D. in Social Psychology.  He worked at the Walter Reed Institute of Research for four years and then joined MIT, where he taught until 2005.  He has published extensively– Organizational Psychology, 3d Ed. (1980), Process Consultation Revisited (1999), career dynamics (Career Anchors, 4th ed. With John Van Maanen, 2013), Organizational Culture and Leadership, 4th Ed. (2010), The Corporate Culture Survival Guide, 2d Ed., (2009),  a cultural analysis of Singapore's economic miracle (Strategic Pragmatism, 1996), and Digital Equipment Corp.'s rise and fall (DEC is Dead; Long Live DEC, 2003).
In 2009 he published Helping, a book on the general theory and practice of giving and receiving help followed in 2013 by Humble Inquiry which explores why helping is so difficult in western culture, and which won the 2013 business book of the year award from the Dept. of Leadership of the University of San Diego.  He has just released Humble Consulting which revises the whole model of how to consult and coach and is currently working with his son Peter on Humble Leadership (2018) which challenges our current theories of leadership and management.
He continues to consult with various local and international organizations on a variety of organizational culture and career development issues, with special emphasis on safety and quality in health care, the nuclear energy industry, and the US Forest Service.  An important focus of this new consulting is to focus on the interaction of occupational/organizational subcultures and how they interact with career anchors to determine the effectiveness and safety of organizations.
He is the 2009 recipient of the Distinguished Scholar-Practitioner Award of the Academy of Management, the 2012 recipient of the Life Time Achievement Award from the International Leadership Association, the 2015 Lifetime Achievement Award in Organization Development from the International OD Network, and has an Honorary Doctorate from the IEDC Bled School of Management in Slovenia.
Peter Schein
Peter Schein is a strategy consultant in Silicon Valley.  He provides help to start-ups and expansion-phase technology companies.
Peter's expertise draws on over twenty years of industry experience in marketing and corporate development at technology pioneers.  In his early career he developed new products and services at Pacific Bell and Apple Computer, Inc. (including eWorld and Newton).  He led product marketing efforts at Silicon Graphics Inc., Concentric Network Corporation (XO Communications), and Packeteer (BlueCoat).  He developed a deep experience base and passion for internet infrastructure as the Web era dawned in the mid-1990s.
Thereafter, Peter spent eleven years in corporate development and product strategy at Sun Microsystems.  At Sun, Peter led numerous minority equity investments in mission-critical technology ecosystems.  He drove acquisitions of technology innovators that developed into multi-million dollar product lines at Sun.  Through these experiences developing new strategies organically and merging smaller entities into a large company,  Peter developed a keen focus on the underlying organizational culture challenges that growth engenders in innovation-driven enterprises.
Peter was educated at Stanford University (BA Social Anthropology, Honors and Distinction) and Northwestern University (Kellogg MBA, Marketing and Information Management, Top Student in Information Management), and the USC Marshall School of Business Center For Effective Organizations (HCEO Certificate, 2017).
For more information:http://www.scheinocli.org/
https://www.eventbrite.com/e/humanizing-organizations-through-humble-leadership-tickets-78919320813