Humanistic Leadership Academy Webinar
The Humanistic Leadership Academy is dedicated to creating a world that works for everyone through transforming business education. Join Michael Pirson, co-founder of the Humanistic Leadership Academy and the International Humanistic Management Association, who will share the case for Humanistic Leadership and its core attributes. Learn more about what it means to teach Humanistic Leadership, beyond the Manifesto, and discover ways that you can get more involved on the local, national, and international level. Following his presentation, Michael will take questions from participants on the foundations of humanistic leadership and upcoming partnership opportunities.
Speakers:
Michael Pirson holds the Felix E. Larkin Chaired Professorship in Humanistic Management at Fordham University, and is a full Professor with a focus on Global Sustainability and Social Entrepreneurship. He is a research associate at Harvard University's Human Flourishing Program (HFP). He co-founded the Humanistic Management Network and is founder and president of the International Humanistic Management Association. He is the Editor in Chief of the Humanistic Management Journal. Pirson is a full member of the Club of Rome, leads the Humanistic Management working group at the UNPRME and advises a number of social enterprises. He has won numerous awards for his work including from the Academy of Management and the Association of Jesuit Universities. Michael Pirson is a father of three young sons.
Brian Wellinghof's work with Barry-Wehmiller led to his being recognized as one St. Louis's Top 30 Leaders under 30. Brian has also spoken at the Lean Enterprise Institute and Association for Manufacturing Excellence annual conferences.
Brian also has past experience in non-profit administration, distance learning, curriculum design, training for consultants, CAD drawings, and food handling conveyor manufacturing.
Specialties: Training, organizational development, goal setting, team building, facilitation, low ropes course activities, public speaking, program analysis, special events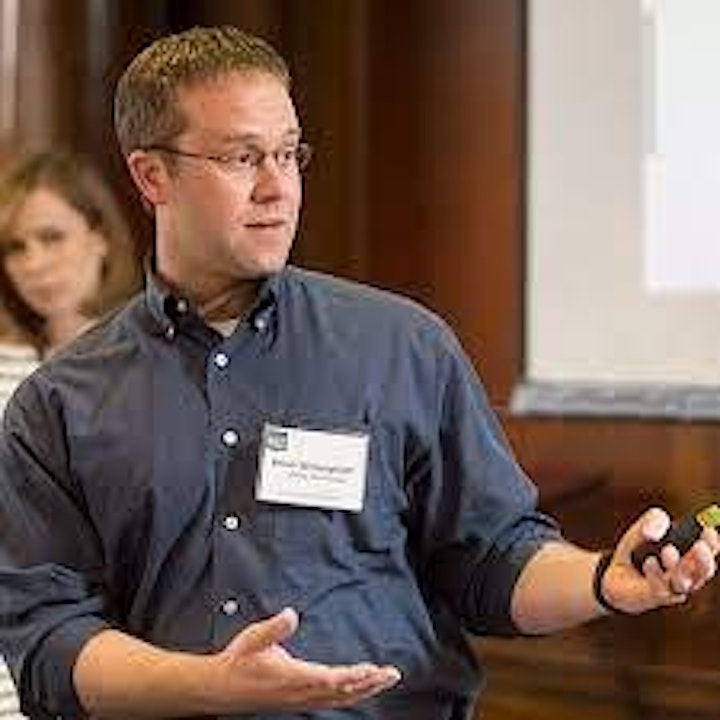 https://www.eventbrite.com/e/humanistic-leadership-academy-webinar-tickets-452608603517