Dignity in the workplace: humanistic managers and corporate civil responsability.
The importance of the creative participation of young people in decision-making processes in political, social and community life, creating spaces where their word has full freedom of expression and the possibility of careful and effective reception.
Il 29 Luglio 2020 dalle ore 16:00 alle ore 17:00 si svolgerà, via Zoom, la Humanistic Conversation sul tema
Dignità sul lavoro: manager umanistici e responsabilità civile d'impresa.
L'importanza della partecipazione creativa dei giovani ai processi decisionali nella vita politica, sociale, comunitaria, creando spazi in cui la loro parola abbia piena libertà di espressione e possibilità di recezione attenta ed efficace.
Discuteranno, assieme ai giovani dell'Economy of Francesco, moderati da Tommaso Pazzaglini, co-fondatore del gruppo regionale dell'Emilia Romagna:
Stefano Zamagni, Economista, Professore a contratto a titolo gratuito all'Università di Bologna, co-fondatore della Scuola di Economia Civile e Presidente della Pontificia accademia delle scienze sociali;
Florindo Rubbettino, della casa editrice Rubbettino, azienda Ambasciatrice dell'Economia Civile, vincitore del premio per l'impresa civile al Festival Nazionale dell'Economia Civile (FNEC);
Livio Bertola, della Bertola S.r.l, Presidente Associazione Italiana Imprenditori per un'Economia di Comunione (AIPEC).
Host: Maria Beatrice Cerrino, senior coordinator villaggio Life & Lifestyle dell'Economy of Francesco, Economia di Comunione, Scuola di Economia Civile.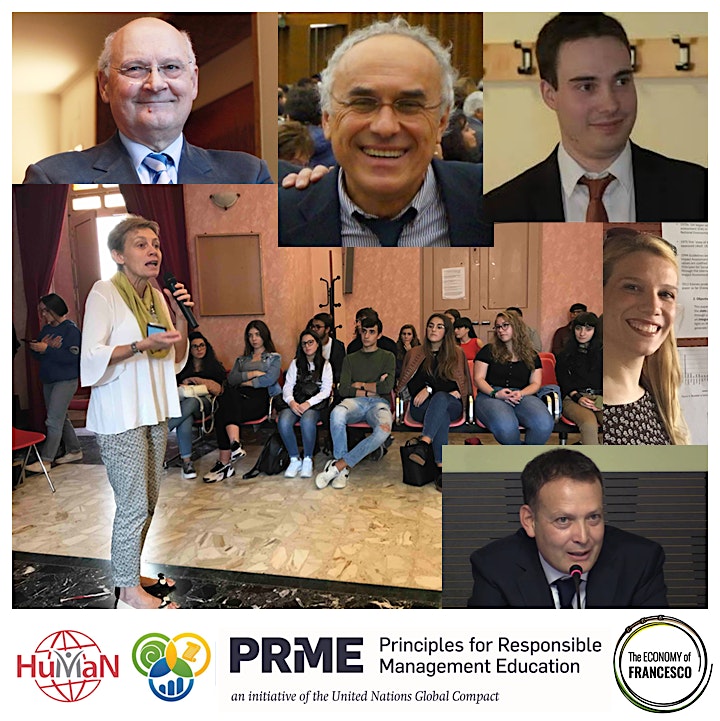 https://www.eventbrite.com/e/italian-chapter-humanistic-conversations-stefano-zamagni-tickets-113197079512